24. June 2022, 19:00
–
9. July 2022, 22:00
EXHIBITION by Tina Kult — WHAT I AM DISAPPEARS Power & Sleep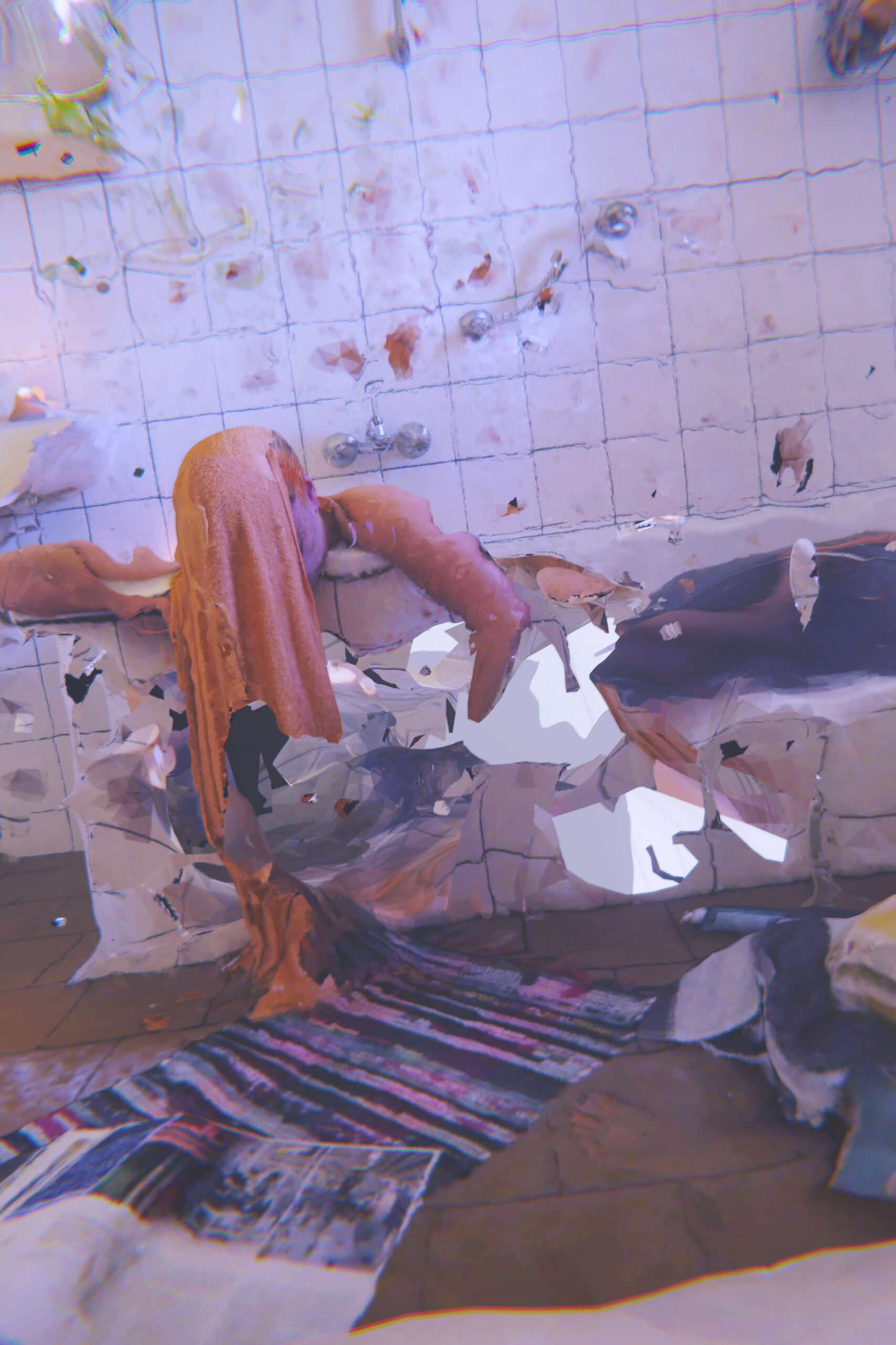 video installation / 2022
OPENING
24.06. Vernissage  19h
OPENING HOURS
09.07. Finissage / 19h

The bathtub is a means of transport of liminality. Here, media-, book- and magazine- worlds merge with our inner conversations and fantasy. Thoughts and worlds pass lucidly by while we navigate our presence into transcendence with ease in the bathtub. The submersion not least as a symbol of the little death. The uncertain letting go – breathless – and the emergence from the water as the resurrection not from ashes – and visibly new – but inwardly transcendental.
But the option of failure is inevitable.
Lying in the bathtub, the protagonist of Tina Kult's video work negotiates their paralyzed and tired state in a soliloquy. In a supposed manifestation of relaxation, the video installation Power & Sleep questions the effects of the questionable high-performance society and the relationship between time, work and productivity.The face of high pressure from the neoliberal outside world is swimming along with the protagonist. So it only becomes a distorted image of an unfulfilled promise of salvation.
SYNOPSIS
As the pressure hits my body
My head dives under water
My vision blurs, my ears shimmer
Forget how to breathe
As the stream overflows me
My mind starts to race
My body dissolves, I hold on tight
What I am disappears
And as a shadow crosses the earth
Whose thing I cannot recognize
Everything around me gets a little darker
Like the screen of a smartphone that goes into energy saving mode
Tina Kult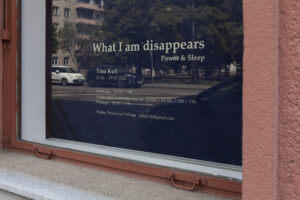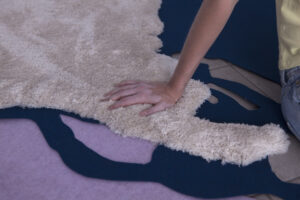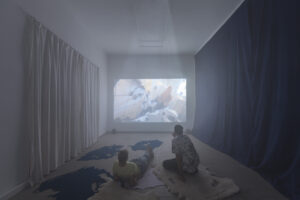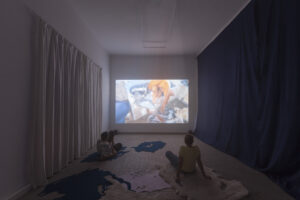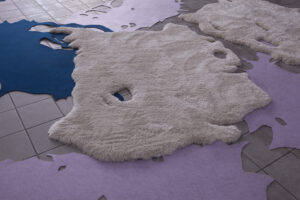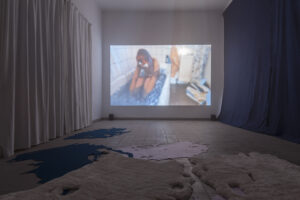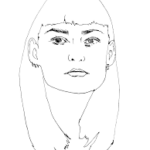 About Tina Kult
Tina Kult (*1991, Semipalatinsk, KAZ) is a media artist living and working in Vienna. She studied Digital Art at the University of Applied Arts Vienna and completed a guest year in the Experimental Film class at the UdK Berlin. She is co-founder of the collective T(n)C - The (new) Constellation. Her works deal with socio-cultural morphologies and social structures and have been shown at Q21/Museumsquartier (2022) Kunstraum Niederösterreich (2018), Krinzinger Projekte (2017) in Vienna or Art+Text (2017) in Budapest, among others.
Website: http://tinakult.com/