by Pamela Breda
In the framework of the PEEK/FWF research project "The Unexpected"
6th of November from 16h to 18h  – Mz* Baltazar's Lab, Vienna
Register to: pamela.breda@gmail.com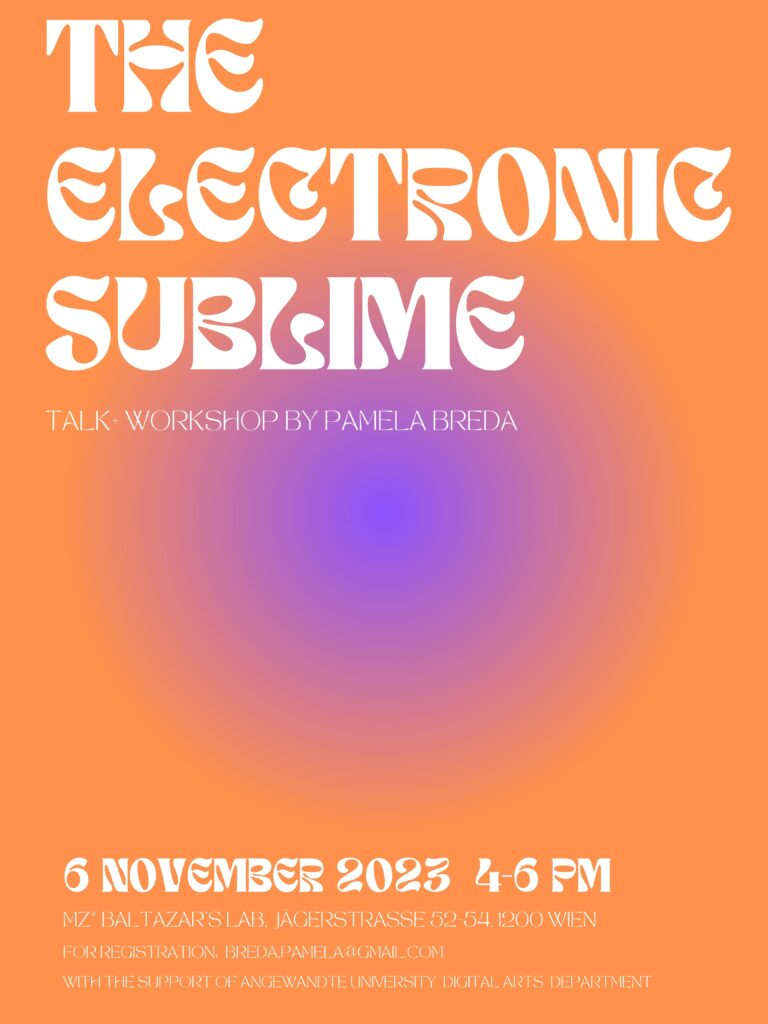 This workshop will present a unique opportunity to explore uncharted digital territories. Participants will not only gain a comprehensive understanding of the dynamic world of technology and how it's impacting everyday life, but will also have the chance to engage with some practical tests in order to explore how their emotional and cognitive skills are affected by the use of smartphone applications, vision enhanced softwares and other AI-generated content.
The workshop will be introduced by a presentation by Pamela Breda, PEEK project leader based at Angewandte University. With her talk, she will provide us with a comprehensive introduction to the current state-of-the-arts interactions between users and technology, sharing insights that challenge conventional wisdom and inspire innovative thinking.
By fostering direct interactions with cutting-edge softwares, the workshop aims to facilitate a deeper understanding of the challenges, opportunities, and complexities that lie ahead in this transformative field.
What you will learn
By attending the workshop, participants will develop a deeper understanding of various technologies, platforms, and digital tools. They will learn how to leverage technology for productivity, communication, or educational purposes, improving their digital literacy and navigating the digital landscape more effectively.
IMPORTANT: Remember to bring with you your own laptop.