Finissage +++ Maria Hera +++ Les semaines de bonté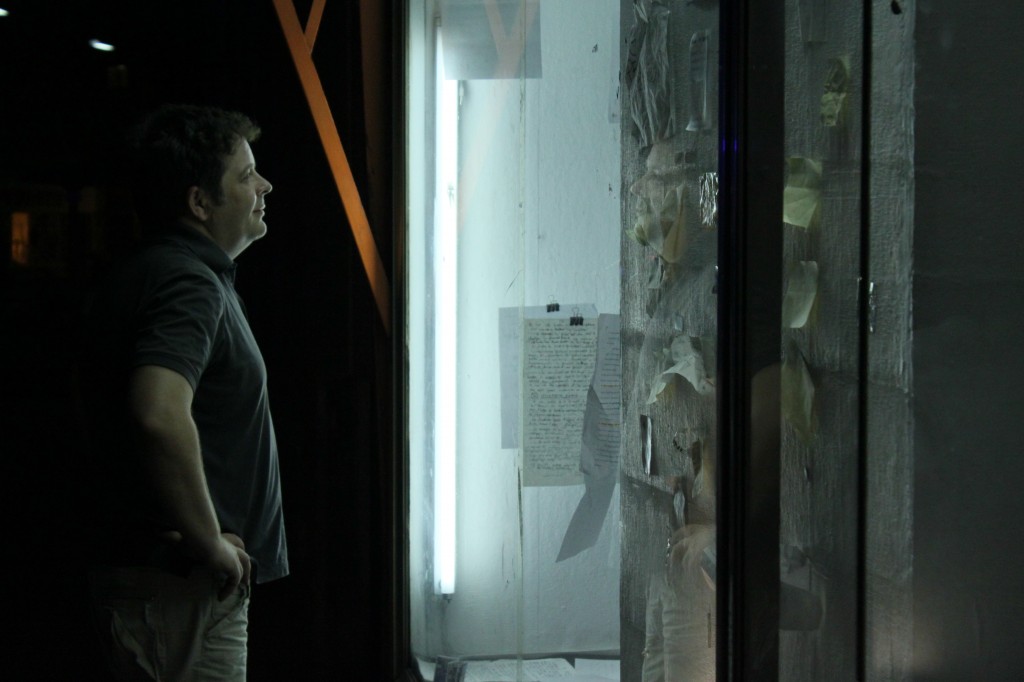 Work in Progres: 20.07.2013 – 07.08.2013
Midissage: 07.08.2013 | 7pm
Finissage: 09.10.2013 | 7pm | the artist attends the opening
Performance at the finissage starting at 9pm
Mz. Baltazar´s Laboratory | Sechshauserstraße 28 | A – 1150 Wien
Im Rahmen des Mz Baltazar´s Laboratory Ausstellungsprojektes "Luftsteuer" schuf die Künstlerin Maria Hera, unter dem Titel Les semaines de bonté, drei Wochen lang eine Installation aus Fundstücken aller Art, welche sie in den Straßen Wiens und auf Reisen sammelte. Im Inneren der Schaufenster entsteht eine neue Welt, eine Verlängerung der Straße hinein in den Innenraum. Gleichzeitig findet eine Umkehrung, Verzerrung oder Neuinterpretierung der Gegebenheiten statt, ähnlich wie bei Alice hinter den Spiegeln. Die Schaufensterscheibe wird zur Achse an der ein Quantensprung oder eine Transzendenz der Dinge stattfinden kann. Gleichzeitig funktioniert sie wie eine durchlässige Membran die einen Austausch mit dem Aussenraum ermöglicht.
Der Titel, zu Deutsch, Die Wochen der Güte/Gutherzigkeit, bezieht sich auf Max Ernst´s dritten Collageroman aus dem Jahr 1934, Une semaine de bonté ou Les septs éléments capitaux. "Für mich stellen die Fundstücke Fenster in die Welten anderer Menschen und Lebewesen dar die mich dazu einladen mich einzulassen, einzufühlen, zu verbinden und zu träumen. In der intensiven Beschäftigung mit diesen gestrandeten Objekten und ihren möglichen Geschichten stelle ich eine Verbindung zum Unbekannten und per se Anderen her und schärfe das Bewusstsein für die vielen unsichtbaren Beziehungen zwischen scheinbar voneinander isolierten Individuen."
Maria Hera 2013
About the Artist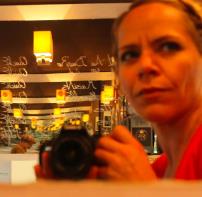 Maria Hera, *1978
is a german-romanian artist based in Vienna.
She studied fine arts at the University of Applied Arts and Science – Hannover at Prof. Sigrun Jakubachke and attended the Masterclass of Prof Bernhard Garbert.
Maria Hera`s works are huge collage-installations out of media-images and text-fragments rambling all over the walls, creating a unique synthesis out of the daily barrage of media images, in order to decode the messages they submit to us and turn them into questions rather than answers. Her artistic work concentrates on collage, installation and space intervention, photo and street art.

About Luftsteuer
Luftsteuer show window project @ Mz Baltazar's Laboratory
The mission of the Luftsteuer Exhibition Project (2013) is to encourage and support solo exhibition projects by artists who call themselves women or trans. The exhibition program is a Mz. Baltazar's Laboratory project, currently based in a ground-floor atelier at Sechshauserstraße 28, in 15th district, Vienna.