21. June 2019, 19:00
–
5. July 2019, 19:00
Altermateriality – Exhibition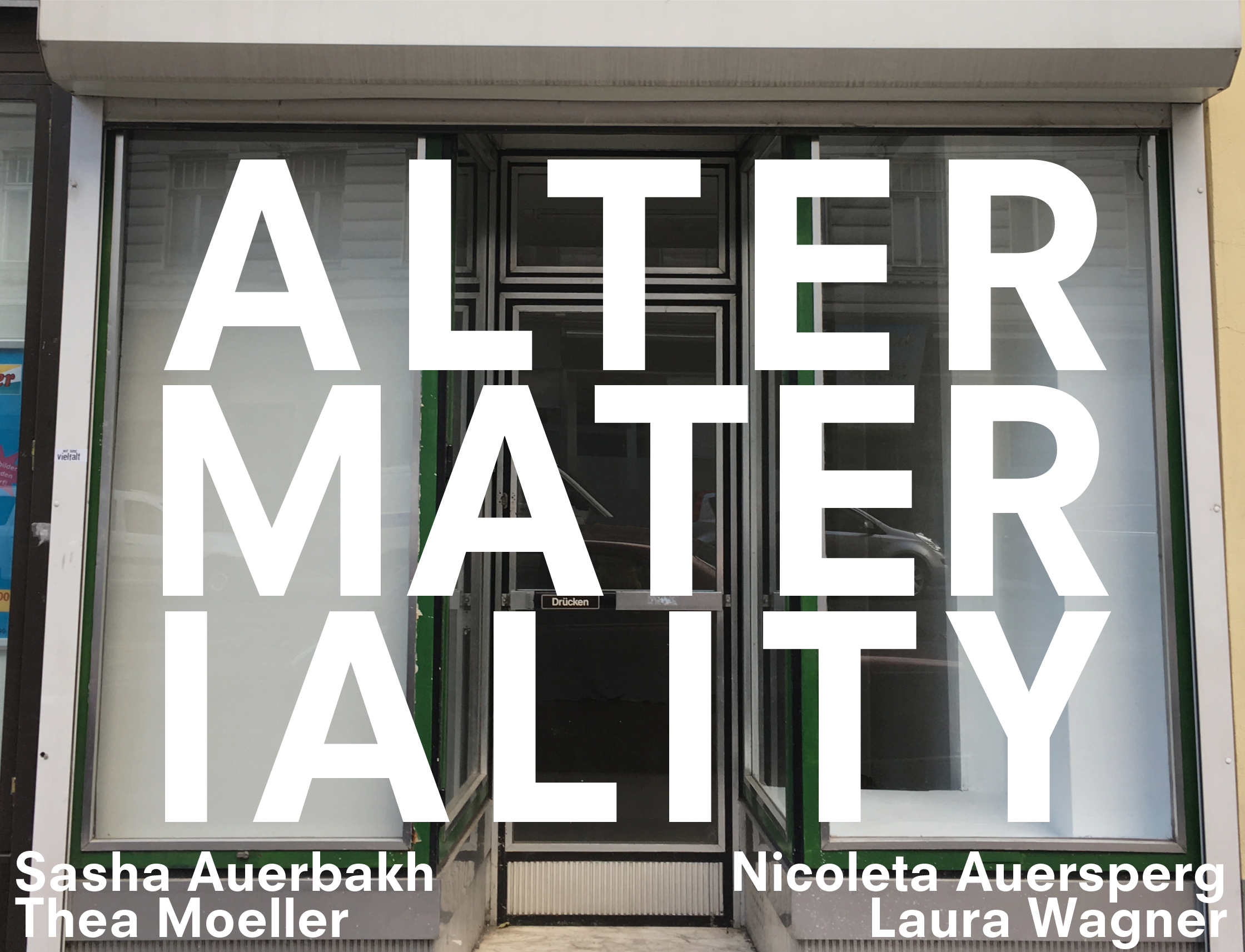 Altermateriality
Sasha Auerbakh I Nicoleta Auersperg I Thea Moeller I Laura Wagner
exhibition curated by Antje Prisker
ERÖFFNUNG / OPENING: 21. Juni / 21. June, 7 p.m. until 10 p.m.
22. Juni – 5. Juli 2019
22. June – 5. July 2019
Wo / Where:
MZ*BALTAZAR'S LABORATORY
Wallensteinstraße 38-40
1200 Wien
[DE]
ALTERMATERIALITY als Behauptung ist eine Einladung, sich frei von traditionellen Materialitätsdiskursen mit den skupturalen Arbeiten von Sasha Auerbakh, Nicoleta Auersperg, Thea Moeller und Laura Wagner auseinanderzusetzen. Die vier Künstlerinnen arbeiten mit unterschiedlichen Werkstoffen (wie Glas, Holz, Beton, Gummi oder Metall), die in technischen und handwerklichen Prozessen selbst hergestellt oder weiterbearbeitet werden. Das Experimentieren mit und der bewusste Einsatz von Materialien und ihren zugeschriebenen Qualitäten stehen dabei konzeptuell im Vordergrund.
/
[EN]
ALTERMATERIALITY, as a claim, is an invitation to approach the sculptural works of Sasha Auerbakh, Nicoleta Auersperg, Thea Moeller and Laura Wagner independent from traditional discourses on materiality. The four artists work with different materials (such as glass, wood, concrete, rubber and/or metal) which they produce or process themselves, applying different technical methods and crafts. The exhibition's conceptual focus is on the experimenting with such materials, its deliberate use and, the qualities attributed to them.
/