SOS stands for Salon of Open Secrets*. Now what does that mean?
SOS is a virtual reenactment of our cozy hackerspace studio/gallery, a place, a conversation, happening and relationship. Our Salon wants to reconnect to all of you out there making and creating, succeeding and failing to do things and to think with things, who manage to stay fascinated with the promise that technologies always held: to create a better and more liveable future for all.
Cùng nhau đón xem những trận bóng đá hay nhất tại Việt Nam, được trực tiếp bởi trang web của chúng tôi , một trong những trang web trực tiếp đa số các trận bóng lớn nhỏ ở Việt Nam, và có đội ngũ MC riêng luôn luôn đảm bảo được chất lượng của trận đấutruc tiep bong da hom nayBóng đá là chưa bao giờ hết hot cả, vì nó là nơi cho các cầu thủ thể hiện tinh thần đồng đội, mang lại sự đoàn kết, không chỉ sự đoàn kết của 11 cầu thủ trong sân bóng mà còn là sự đoàn kết của dân tộc của đất nước
What are Open Secrets? The elephants in the room? Gossip? Publicly censored and stigmatised topics? Everything at the same time, but not exclusively. We define Open Secrets as very situated, niche and embodied experiences, know-hows and fun – of being female*, of bending binaries with/through/in art, technologies, engineering and materials science and of connecting to each other in the most unexpected and life-assuring ways.
*Format: we will be holding open online conversation with an artist, feminist, hacker, maker, scientist on the existing challenges and their solutions – weaving an interconnected web of materials, components, ecologies, economies, labor, hardware, geographies, ethics and politics of becoming in our more than human world. The videos are published and then openly discussed via comments on the page.
Let's start the discussion!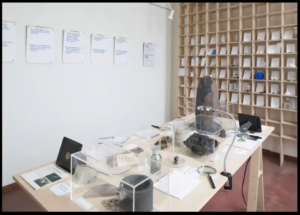 What is a piezo? How can we read it historically and with a feminist view? Mz*Baltazar's talks to Lilo Viehweg about the interesting history and an artistic approach towards the materials.
Janne Kummer talks with Mz* Baltazar's about her hacking practice in embodied interfaces.