17. March 2017, 19:00
–
31. March 2017, 22:00
Kubépolis
A collaboration between Mz* Baltazar's Lab and the female collective k² [ Korinna Lindinger, Karla Spiluttini ]
 Photos from the exhibition
  Photo credits: Melanie Thewlis
Die Schmiede ist ein Netzwerk von Kunstschaffenden verschiedener Genres. Anders als anderswo, gehören viele Frauen dazu. Im Rahmen des Schmiede-Festivals 2016 entstanden Kuben mit Werken von einzelnen Künstlerinnen. Kubépolis zeigt diese Positionen gemeinsam.
In Mz. Baltazars Laboratory entsteht zwischen 17. und 31. März 2017 ein Gewirk aus individuellen Positionen. In den Raum gesetzt von kaquadrat (Karla Spiluttini und Korinna Lindinger) ist die Installation eine Schnittmenge der künstlerischen Praxis von an der Schmiede teilnehmenden Frauen und der Fluidität ihrer Ideen.
Kubeschaffende: Sumse Vogel (Industrial Designerin, DE/AT), Melanie Thewlis (Programmerin, AU/DE), Karla Spiluttini (Künstlerin, AT), Laura Splan (Künstlerin, US), Heidi Seppälä (Performerin, FI), Katharina Rüter (Architektin, DE), Katharina Marianne (Grafikdesignerin, AT), Eva Perner (Kulturmanagerin, AT), Kathi Macheiner (Designerin, AT), Korinna Lindinger (Soziologin, AT), Tiana Katinka (Künstlerin, AT), Kerstin Hruza (Künstlerin, AT), Renate Hausenblas (Künstlerin, AT), Steffi Fruhmann (Geografin AT), Nadia El-Ayachi (Kunstpädagogin, AT), Bettina Eigner (Künstlerin, AT) , Barbara Connert (Lichtdesignerin, AT), Brunilda Castejon (Künstlerin, ES/AT), Eva-Maria Brunnauer (Architektin, AT), Eni Brandner (Filmemacherin, AT), Sophie Birkmayer (Designerin, AT), Enas Altaweel (Mode/Fashion Designerin, SY/AT)
(english)
Schmiede is a network of digital and analog creatives of many genres. Opposing to elsewhere the community contains many women. Cubes were created and filled by some of these artists during and after Schmiede 2016.
These artistic positions of female Smiths will be presented together for the first time in Kubépolis between 17th and 31st of March 2017 at Mz. Baltazar's Laboratory.
The Installation staged by kaquadrat (Korinna Lindinger und Karla Spiluttini)
poses an intersection of artistic practice by female Schmiede participants and the fluidity of their ideas.
Cube Creators: Sumse Vogel (Industrial Design, DE/AT), Melanie Thewlis (Programming, AU/DE), Karla Spiluttini (Artist, AT), Laura Splan (Artist, US), Heidi Seppälä (Performance, FI), Katharina Rüter (Architect, DE), Katharina Marianne (Graphic Design, AT), Eva Perner (Cultural Management, AT), Kathi Macheiner (Design, AT), Korinna Lindinger (Social Scientist, AT), Tiana Katinka (Artist, AT), Kerstin Hruza (Artist, AT), Renate Hausenblas (Arist, AT), Steffi Fruhmann (Geographer, AT), Nadia El-Ayachi (Art Teacher, AT), Bettina Eigner (Artist, AT), Barbara Connert (Lighting Design, AT), Brunilda Castejon (Artist, ES/AT), Eni Brandner (Filmmaker, AT), Sophie Birkmayer (Design, AT), Enas Altaweel (Mode/Fashion Designerin, SY/AT)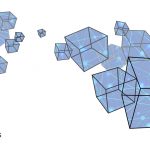 A collaboration between Mz* Baltazar's Lab and the female collective k² [ Korinna Lindinger, Karla Spiluttini ]