23. September 2022, 19:00
–
21. October 2022, 22:00
Delphi 2.0 (Phyto-Pythia) Exhibition by Lena Violetta Leitner
Event Navigation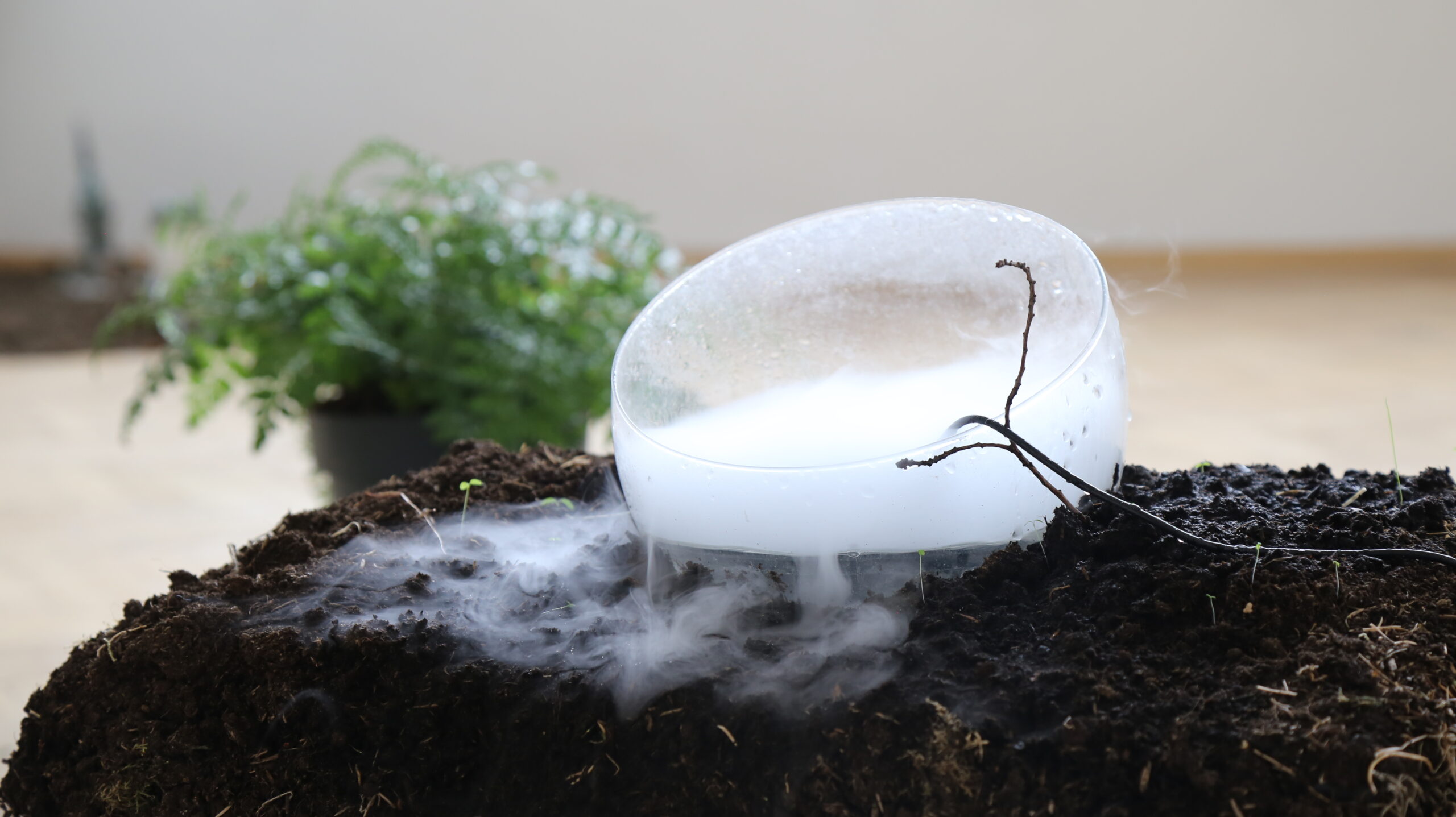 Delphi 2.0
(Phyto-Pythia)
Treten Sie ein in das Future Lab Delphi 2.0, das Sie bei Ihren Ängsten, Wünschen und Fragen berät.
Unser Labor ist ein Ort der Begegnung, des Austauschs, der Entspannung, des Zweifelns und der Kommunikation.
Die Phyto-Pythia, unser Pflanzenorakel, erzeugt Ihren persönlichen Orakelspruch, der als Grundlage für Diskussionen über mögliche Zukunftsszenarien dient.
Step into the Future Lab Delphi 2.0 advising you on your fears, wishes and questions.
Our Lab welcomes everyone and serves as a space for connecting, interacting, relaxing, doubting and sharing. 
The Phyto-Pythia, our plant oracle, generates your personal oracle spell serving as the basis for discussions about possible future scenarios.
"Drowning in fearing a future
unable to act, stuck. 
Surrounded and surrendered by motivational posts.
Paralyzed, it eats you up, slowly but steady.
Acknowledge your fear. Devour your fear…."
message from a high priestess of Delphi 2.0
Eröffnung/ Opening: 23.09.2022 – 19h with intro by Paula Marschalek 
Finissage: 21.10.2022 – 19h
Öffnungszeiten/ Opening hours:
Dienstag, Donnerstag, Samstag von 10h – 14h
tuesdays, thursdays, saturdays from 10 h- 14h
Special Event:
Tea Talk.
15.10., 3-4 pm
Delphi 2.0 invites Valerie Habsburg and Ege Kökel to share their works at Tea Talk.  
Listen to their stories and read together with us our tea leaves!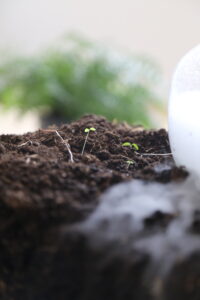 With the special support of: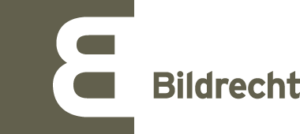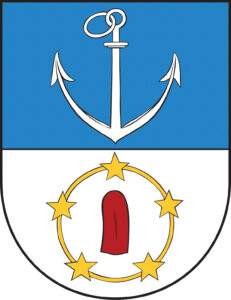 ´
 Erkenne dich selbst – ein Beitrag zu Lena Violetta Leitners Ausstellung "Delphi 2.0 (Phyto-Pythia)" 
Lena Violetta Leitner setzt sich in ihrer künstlerischen Arbeit, die im Rahmen von "Delphi 2.0 (Phyto-Pythia)" im Mz*Baltazar's Lab von 23.09. bis 21.10. 2022 zu sehen sein wird, mit diversen Aspekten der Institution des Orakels und der dazugehörigen Dimension der Zukunft auseinander. Gerade das Hier und Jetzt ist durch große Ungewissheiten sowie lebensverändernde Krisen potenziell geprägt, so ist es für die Künstlerin essenziell sich nicht von damit verbundenen Ängsten und Unsicherheiten leiten zu lassen, sondern mit der Kraft des Kollektivs dagegen zu wirken. Mit einer feministischen Haltung und ganz im Zeichen der Solidarität möchte Leitner Raum für Austausch, Interaktivität und Diskurs schaffen. So lädt sie ihre Kolleginnen Valerie Habsburg und Ege Kökel im Rahmen der Ausstellung zum Gespräch mit anschließendem "aus dem Tee lesen" und einen Blick in die Zukunft wagend ein. 
Experimentierfreudigkeit, Erfindergeist und Dialoge ziehen sich wie ein roter Faden durch Leitners künstlerisch-kreatives Schaffen. Dabei basieren ihre Forschungen der jeweiligen Projekte auf meist jahrelangen Recherchen und manifestieren sich in Installationen, Interventionen oder Performances. Im Zuge einer Residency in Athen setzte sich die Künstlerin mit der Orakelstätte Delphi näher auseinander. Ein geschichtsträchtiges Areal der griechischen Antike, zu dem viele Menschen gepilgert sind und sich ihre großen Fragen beantworten ließen. Von den heute noch sichtbaren Fragmenten fertigte Leitner an Ort und Stelle 3D-Scans an und überlagerte diese dann mit Aufnahmen ihres Bildschirmes sowie technisch produzierten Glitches. Die daraus entstandene Videoarbeit lässt die Betrachtenden in eine immersive Welt eintauchen, verweist einerseits auf die Prozesshaftigkeit und die Veränderung – Aspekte, die mit Prophezeiungen einhergehen – , andererseits zeigt sie einen Status Quo auf. Dadurch, dass die Kultstätte nicht mehr alle Informationen trägt, viele sind gebrochen und zerstört, können sich Fehler bzw. Ungewissheiten einschleichen, die systemische Offenheit ins Bewusstsein rücken. Mit "PFLANZENORAKEL" transferiert die Künstlerin nicht nur die Idee des Orakels, sondern konturiert eine aus Pflanzen bestehende, interaktiven Installation. Positioniert sich der*die Besucher*in inmitten der teils aus femden Ländern stammenden Pflanzen, so geben diese nach Berührung mehrdeutige Orakelsprüche von sich. Leitner wählte hierfür den Bogenhanf, auch Schwiegermutterzunge genannt, den Drachenbaum und den Japanischen Staudenknöterich aus. Erstere schafft eine Assoziation zur Redensart "eine spitze Zunge haben", was so viel bedeutet, wie keine Angst vor der Wahrheit zu haben. Zweitere spannt den Bogen zur Mythologie: Denn einst soll der Drache Python in Delphi gelebt haben und nachdem er von Apollon getötet wurde, übertrug sich seine Seher-Gabe durch das vergossene Drachenblut auf den Ort. Drittere ist als besonders resilientes und invasives Gewächs bekannt, das uns alle überdauern wird und die zeitliche Ebene anspricht. Die Töpfe aus Terracotta erinnern an antike Amphoren, wiederrum eine Referenz auf die besondere Kultstätte. 
Die Zukunft ist seit jeher Projektionsfläche für Hoffnungen und Pläne der Menschen, wird aber immer wieder durch Verunsicherung und den damit einhergehenden Ängsten beeinflusst und erschwert oder gar blockiert somit die mögliche Verwirklichung jener. Sich diesen zu stellen, mit ihnen positiv umzugehen und im Kollektiv zu bearbeiten, ist Thema einer 
weiteren interaktiven Aktion. Mit essbaren, knalligen Farben und Glitzer werden Besucher*innen eingeladen, ihren innersten Ängsten den Kampf anzusagen. Auf Oblaten visualisiert, im nächsten Schritt mit einer Polaroidkamera dokumentiert und schlussendlich verinnerlicht. Damit startet die Künstlerin ein Archiv der kollektiven Ängste, um zu zeigen, dass wir nicht allein sind und gemeinsam viel mehr schaffen können. Dieses Motto ist nicht nur Devise in Leitners Kunst, sondern auch ein persönlicher Glaubenssatz. 
Das Phänomen Orakel erfährt mit Blick auf mehrere Facetten Aufarbeitung, gleichzeitig versucht die Ausstellung diese Institution zu intervenieren und Mittel an die Hand zu geben, um positive Möglichkeitsräume zu schaffen und ihre Realisierung zu fordern. 
_____ 
Über die Autorin: 
Paula Marschalek ist Kunsthistorikerin, Kulturmanagerin und betreibt die Kommunikationsagentur Marschalek Art Management. Sie hat in renommierten Kulturinstitutionen wie dem Dorotheum, dem Kunsthistorischen Museum und MAK gearbeitet, sammelte Erfahrungen am Kunstmarkt bei einer jungen Galerie und absolvierte von September 2019 bis März 2020 ein Kulturmanagement-Stipendium im MAK Center in Los Angeles, USA. Sie schreibt, tritt als Speakerin auf und kuratiert gelegentlich Ausstellungsprojekte mit dem Fokus auf feministischer Produktion und Theorie. Neben klassischer Kunst-/Kultur-PR und Social Media Kommunikation, entwickelt sie individuell zugeschnittene Kommunikationsstrategien und Beratungen für Kunst- und Kulturschaffende. Besonders liegt ihr das Thema Transparenz in der oft sehr elitären Kunstbubble am Herzen und damit einhergehend bietet sie Unterstützung für emerging artists/creatives mit Art Management (Organisations- und Kommunikationstools). Durch Talks, Texte, Führungen und experimentelle Formate versucht sie den Kunstbetrieb niederschwelliger zu machen und auch branchenübergreifend Interessierte aufzufangen. 
_____
Recognize yourself –
 a contribution to Lena Violetta Leitner's exhibition 
"Delphi 2.0 (Phyto-Pythia)"
Lena Violetta Leitner's artistic work, which will be on display as part of "Delphi 2.0 (Phyto-Pythia)" at Mz*Baltazar's Lab from Sept. 23rd to Oct. 21st, 2022, deals with various aspects of the institution of the oracle and the associated dimension of the future. Especially the here and now is potentially characterized by great uncertainties as well as life-changing crises, so it is essential for the artist not to let ourselves be guided by associated fears and uncertainties, but to work against them with the power of the collective. With a feminist attitude and in the spirit of solidarity, Leitner wants to create space for exchange, interactivity and discourse. Thus, she invites her colleagues Valerie Habsburg and Ege Kökel to a conversation within the framework of the exhibition, followed by a "Tea Talk" (read the tea leaves) and venturing a look into the future.
Experimentation, inventiveness and dialogue run like a thread through Leitner's artistic-creative work. Her research for the respective projects is usually based on years of research and manifests itself in installations, interventions or performances. In the course of a residency in Athens, the artist took a closer look at the oracle site of Delphi. An area steeped in the history of Greek antiquity, to which many people made pilgrimages and sought answers to their great questions. Leitner made 3D scans of the fragments still visible today on the spot and then superimposed them with recordings of her screen as well as technically produced glitches. The resulting video work invites the viewer in an immersive world, pointing on the one hand to processuality and change – aspects that go hand in hand with prophecy – and on the other to a status quo. 
Because the cult site no longer carries all the information, many are broken and destroyed, errors or uncertainties can creep in, bringing systemic openness into awareness. 
With "PFLANZENORAKEL" the artist not only transfers the idea of the oracle, but creates an interactive installation consisting of plants. If the visitor positions themself in the midst of the plants, some of which originate from foreign countries, they emit ambiguous oracle sayings after being touched. Leitner chose for this purpose the bow hemp, also called mother-in-law's tongue, the dragon tree and the Japanese knotweed. The former creates an association with the saying "to have a pointed tongue," which means not to be afraid of the truth. The second draws a connection to mythology: for the dragon Python is said to have once lived in Delphi, and after it was killed by Apollo, its gift as a seer was transferred to the place through the spilled dragon's blood. The third is known as a particularly resilient and invasive plant that will outlast us all and addresses the temporal plane. The terracotta pots are reminiscent of ancient amphorae, again a reference to the particular place of worship.
The future has always been a projection surface for people's hopes and plans, but it is always influenced by uncertainty and the fears that accompany it, thus complicating or even blocking the possible realization of those. To face these, to deal with them positively and to work on them collectively is the topic of another interactive action.
With edible, bright colors and glitter, visitors are invited to declare war on their innermost fears. Visualized on wafers, documented in the next step with a Polaroid camera and finally internalized. In this way, the artist starts an archive of collective fears to show that we are not alone and can create much more together. This is not only a motto in Leitner's art, but also a personal belief.
The phenomenon oracle undergoes reappraisal with a view to several facets, at the same time the exhibition seeks to intervene this institution and provide means to create positive spaces of possibility and demand their realization.
author:
Paula Marschalek 
About Lena Violetta Leitner
Lena Violetta Leitner invents, intervenes and cooperates.
Mostly, her works are created in close exchange with people from a wide range of fields.
She is part of Kollektiv OutSight and DTAFA (Danube Transformation Agency for Agency).
In 2017 she graduated from the Digital Arts program at the University of Applied Arts Vienna with the foundation of the Integration Center for Migrated Plants (IZMP).
Since then, she has been fascinated by plants and their socio-political dimension - the correlations between science (mainly biology), language and society intrigue her.

In 2019, she was awarded a working scholarship as part of the "Förderungspreis des Landes Steiermark für zeitgenössische bildende Kunst" and in 2018 she received the WIG Media Award together with Maria Hera and FEM. In 2022 she was a residency awardee by Land Steiermark and was invited as part of DTAFA to the program of Novi Sad 22 (European Capital of Culture).
Lena Violetta Leitner has exhibited at the Venice Biennale Sessions, State of Concept Athens, das weisse haus, Neue Galerie Graz, Ars Electronica, Museum Ulm, gallery U10 and VBKÖ, among others.

Most recently she received the Startstipendium Media Art and with DTAFA two Ö1 "Reparatur der Zukunft" awards.